Newsletter List

Adding text to a banner...

Tutorial # 1

1. Open your banner in PSP.





2.Click on the text button.





3. Select the size, style, color, fill and texture of your text.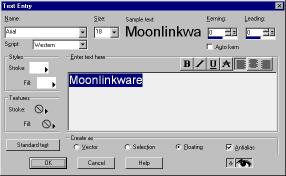 4. Move the text around to the point you want with the "compass rose" looking thing.




5. Then right click it.

6. To add more just repeat steps 2-5.

7. You're done now save!